Find next a summary of the previous BBEST Conference.
Overview
BBEST 2011 gathered participants from 19 countries and 158 organizations. Representatives from Americas, Europe, Asia, Oceania and Africa and from all Brazilian regions were present at the event.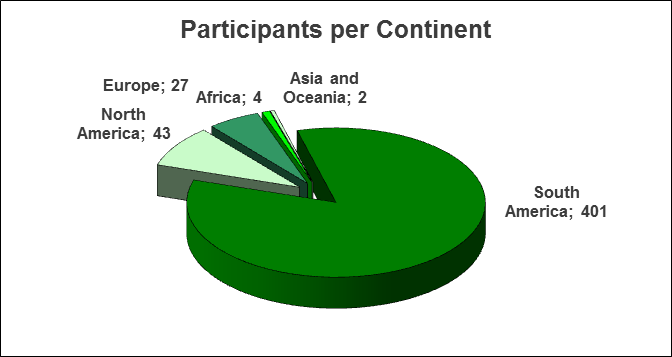 BBEST 2011 - Participants per continent.
The 477 participants included researchers (211), students (189) and industry representatives (77).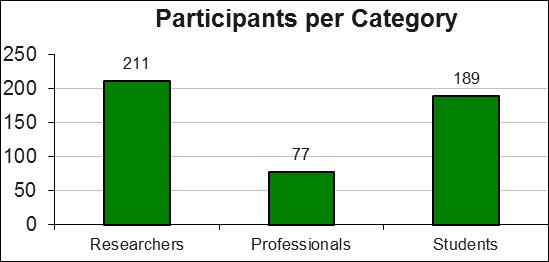 BBEST 2011 - Participants per category.
The program included plenary lectures, parallel sessions, poster presentations and round tables. Poster sessions were divided in 6 different topics with 292 contributions.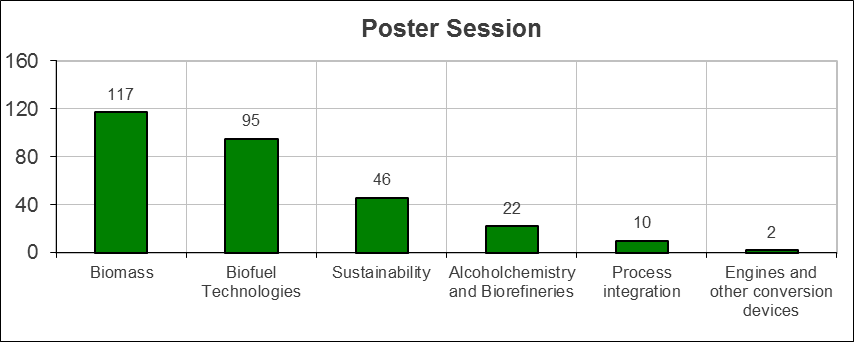 BBEST 2011 - Poster presentations per division.
Exhibitors
127 exhibitors, representing 18 companies participated in ExpoBBEST. Companies such as Allcrom, Analítica, APTA, BP, Braskem, FAPESP, Fermentec, Interprise, Life Technologies, Molecular Devices, Oxiteno, Ridesa, Roche, Sigma, Tecnal, Única, Uniscience and Waters were present at the time.
Visits
In addition to the scientific program, BBEST 2011 offered to the participants the opportunity to visit sugarcane and ethanol production sites (Usina Iracema), companies (Amyris) and research centers (CTBE, IAC, Ridesa-Araras).
Awards
BBEST and Monsanto awarded 4 students during poster sessions, and other 20 received honor mentions.
Tutorials
8 tutorials, organized as extra activities, focused on the participation of (177) young researchers and students.
Website